Autobiographical Sketch
Mike Swayne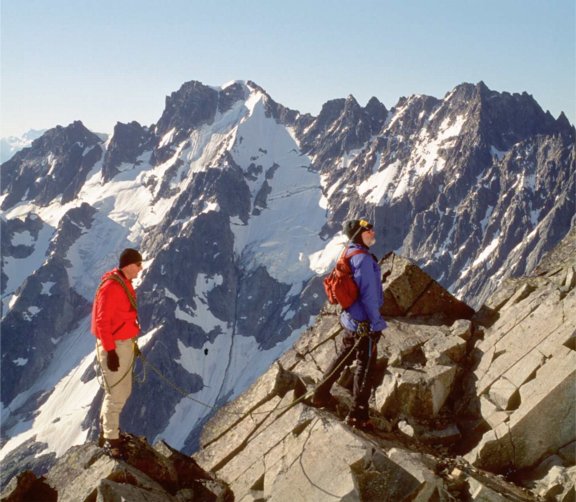 Education
1963 - BS Electrical Engineering from Seattle University.
1973 - MSE from UW Environmental Engineering Program.
1976 - PhD from UW Environmental Engineering Program.
Work
1963 to 1967 - Sonar Engineer at Bremerton Naval Shipyard.
1967 to 1971 - Sonar Systems Engineer at Raytheon, Portsmouth, RI.
1973 to 1974 - VP Environmental Associates, Corvallis, OR.
1976 to 1979 - VP and Redmond Office Manager for SCS Engineers.
Business
1979 to present - Owner of Environmental Systems, a consulting company that specializes in the design and development of databases for environmental programs and projects. Clients include: Army, Air Force, EPA, U.S. Forest Service, Bureau of Land Management, WA Dept of Ecology, MT Dept. Environmental Quality, Boeing, CH2M Hill, Hart Crowser, Foster Wheeler.
Organizations
Trail Blazers - High lake fish introduction and survey volunteers.
U.S. Forest Service Western Washington Province Advisory Committee.
WA Dept. Fish and Wildlife Inland Fish Policy Advisory Group.
Climbing
1960 - Mt Baker Roman Nose, 1st Ascent.
1960 - Mt Adams Lava Glacier Headwall, 1st Ascent.
1960 - Mt Rainier Liberty Ridge, 4th Ascent.
1961 - Mt Adams Rusk-Wilson Headwall, 1st Ascent.
1961 - Mt Terror North Face, 1st Ascent.
1962 - Mt Rainier Willis Wall, 1st Ascent.
1962 - Mt Formidable NE Buttress, 1st Ascent.
1963 - Mt Despair North Peak, 1st Ascent.
Family
1963 to Present - Married to Elizabeth Browne from Avoca, Ireland. Six children: Elizabeth, Michael, Donald, David, Eva and Amy. Four grandchildren: Erin, Aine, Darby and Briar Rose.
Idea of a good time
Reading, writing and disappearing into the wilderness for a few days with family and friends.
Presentation for Rainier Club
I was born in Seattle and grew up on Maple Leaf Hill by the reservoir. My dad left the farm to join the CCC during the depression and developed a life long love of fishing and hunting in our Cascade and Olympic Mountains. I consider myself very fortunate to have been able to go with him since I was about 5 years old. I often tell my kids how lucky we are to have all these nearby Forest Service, Park Service and DNR public lands to enjoy. I have lived back East and been to Europe where there is little public land and as far as I am concerned ordinary people living here are richer than the old kings of Europe with all the public lands that are available for our enjoyment. Some people have been advocating privatizing some of these lands so they can be put through the sieve of highest economic use. I say don't let this happen. These lands are much more valuable as they are than whatever more timber, grass, and minerals we can squeeze out of them.
In the early days I liked excitement and did what some people call extreme mountain climbing. This is an activity where for hours you are one mistake or one rock or icefall from eternity. But it is an activity that does a marvelous job of focusing the mind and body on each and every move you make. Another activity I started in 1958 was the introduction of fish into alpine lakes with the Trail Blazers. The Trail Blazers is a volunteer organization started during the depths of the depression in 1933 to assist the state Department of Game, now the Dept of Fish and Wildlife. Since I like data and have been the Trail Blazers librarian handling their database for the last 20 years, I would like to present a few numbers regarding lakes in Washington.
But before I continue I have to make a disclaimer that I am speaking this evening for myself and not in any official capacity of the Trail Blazers. At this time the Trail Blazers have about 50 active members roughly divided into about 50 different opinion groups. Therefore, anything any Trail Blazer says is sure to be disputed by several other members on various and sundry grounds. I guess it is sort of like what members of various religious and secular groups have to say about pronouncements by members of other groups.
Recent geographic information systems (GIS) work by the WDFW has identified over 40,000 lakes and ponds in the state, with over 12,000 of these being over 1 acre, so Minnesota has nothing on Washington. In fact our motto should now be "Land of 40,000 Lakes and Ponds". High lakes are defined for management purposes by the WDFW to be, with a few exceptions, those with elevations over 2,500 feet on the west side and 3,500 feet on the east side of the Cascades. About 5,000 lakes and ponds are in this high lake category. The average size is about 5 acres with the median size being about 1 acre, which means half the high lakes are small ponds less than 1 acre. The average elevation of the west side high lakes is about 4,500 feet, with the average elevation of the east side lakes about 5,500.
After the Pleistocene Ice Age reached its maximum extent 15,000 years ago covering the Puget Sound area with up to 3,000-foot thick ice, there were essentially no high lakes with native fish. One exception may have been the 2,800 ft Twin Lakes north of Lake Wenatchee. Although these are not high lakes by the WDFW definition they are the highest lakes where fish have been observed with no know introductions. When water impounded behind the ice near Missoula Mt was periodically released, fish would be carried in a flood across Eastern Washington into Columbia River drainages on the east slopes of the Cascades. The Twin Lake cutthroat are essentially the same as the cutthroat of the west slope of the Rocky Mtns.
Starting in the very late and early 1900's humans started carrying fish into the high lakes to provide food and recreation. Fish were brought in from many areas including: Eastern Brook a member of the char family from the East coast; coastal cutthroat trout from Lake Whatcom, Yellowstone cutthroat from Wyoming, cutthroat from Twin Lakes, steelhead or coastal rainbow trout, Mt Whitney rainbow from California, and golden trout (closely related to the rainbow trout) from Montana, Wyoming and California. To date 46 species and subspecies of trout, salmon and char have been introduced into 1,670 of Washington's 5,000 high lakes. The Trail Blazers have been very instrumental in these introductions. Since records have been kept starting in 1909, there have been about 12,300 introductions of fish into the high lakes of Washington. The Trail Blazers have accounted for about 3,700 or 30% of these introductions.
Recently the high lake fish introduction program by the WDFW and other western states has come under increasing scrutiny and criticism from several groups. One criticism is that non-native species are being introduced into habitats where they did not exist. Some studies have indicated that fish can modify water chemistry, water biology and impact other native species. They can modify water chemistry by increasing nutrients in the water column through their waste products. They can modify water biology by preying on insects, benthos and the larger zooplankton. And they can put pressure on other native species such as frogs, salamanders and downstream native trout. The WDFW has taken steps to minimize these impacts by: reducing the numbers of fish introduced per acre, emphasizing the introduction of native west side fish into west side lakes and native east side fish into east side lakes, introducing non-native fish into lakes with outlet barriers, and introducing predacious trout to control large populations of stunted eastern brook, and eliminating fish introductions into sensitive habitats.
Mt Rainier stopped fish introductions in 1983 and are experimenting with removing fish from some lakes. Olympic National Park has only planted 2 lakes in the last 10 years. An agreement was reached between the NCNP and the WDFW to allow fish introductions to continue in 39 lakes out of the 71 that had previously had fish introductions. That agreement will be reviewed upon completion of current studies.
I believe high lake fish introductions have provided an enormous recreational value at a minimal cost and environmental impact to the citizens of Washington. A recent High Lake Fishery Report estimated that about 175,000 people fished Washington High Lakes in 1994, which was worth about $70 million to the economy. The cost of trout culture and high lake introductions for 1994 was about $41,000, thanks in large part to the efficiency of the WDFW Inland Fish Program and the high level of volunteering in Washington.
On a more personal level, high lake fishing was the main attraction that motivated me as a kid to get out in the mountains. There is something basic that connects a dad and a kid and a fish hitting a lure and dancing on the end of the line and then into the frying pan. Fish started me on a lifelong love affair with the lakes and mountains that has affected my whole life for the better.
In conclusion I have often said you can divide the world into two types of people: Dominioners and Defenders. Dominioners are those who believe humans have been given dominion over the fish of the sea, and over the fowl of the air, and over every living thing that moveth upon the earth. Defenders are those whose mission in life is to keep a critical eye on the activities of the Dominioners. My Trail Blazer activities could be classified as being those of a Dominioner. But my love of the lakes and mountains has tended to bring out my inner Defender. I leave with this question: Is there such a thing as "Compassionate Dominionism."